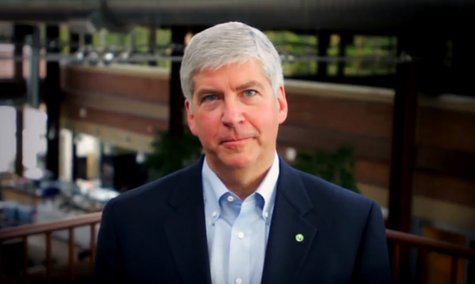 NEW YORK (WKZO) -- Michigan is very much in the national spotlight and Michigan's Governors, both past and present, were featured on "ABC's This Week". Rick Snyder said the auto bailout worked and he's not going to armchair quarterback whether some alternative scenario might have worked too. He says Romney is going to win in Michigan because he talks about jobs.
In a round table, Former Governor John Engler says Michigan's unions may try to sabotage the primary. Engler says Barack Obama is vulnerable on economic issues like energy, but Jennifer Granholm doesn't think its fair to blame him for that. Granholm said that Romney has shifted his positions so far to the right to win the primaries that he has turned off independent and Hispanic voters.
At least one republican governor is already calling for a contested convention, unhappy with any of the candidates still in the running.Maine Governor Paul LePage says the current field of GOP Candidates have in his words..."Injured the party" with attacks on each other, and they need a "fresh face" or a "dark horse" to come out of the GOP Convention.New Jersey Governor Chris Christie, a Romney supporter didn't rule it out, when asked about it on CBS's "Face the Nation", but says he expects Romney to win in Michigan and doubts it will come to that.
A spokesman for Governor LaPage later issued a statement saying the governor would support whoever was nominated by the party.