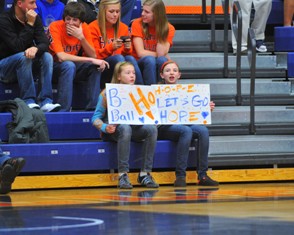 HOLLAND, MI (WHTC) - In a statement released Sunday evening, Hope College officials announced general public ticket information for the upcoming MIAA basketball tournament games at DeVos Fieldhouse:
Tickets will be available for the semi-final rounds of the MIAA Tournament (Wednesday men versus Calvin, Thursday women versus Albion) at the Hope College ticket office at DeVos Fieldhouse beginning Monday morning. Weekday ticket office hours are 10 AM to 5 PM, and all tickets are on a first-come basis.
Prices are $5 for adults; $3 for non-MIAA students, along with Hope faculty and staff members; students from MIAA schools are admitted free with valid ID. Tickets are also available on-line at https://tickets.hope.edu/ticketing/, or by phone by calling 616-395-7890 during ticket office hours noted above. Visa and MasterCard are accepted.
Doors on game day will open at 6:30 PM, and the games start at 7:30 PM. Seating will be general admission in areas designated for Hope fans.
These games can also be heard on 92.7 The Van and www.927thevan.com at 7:10 PM both nights.