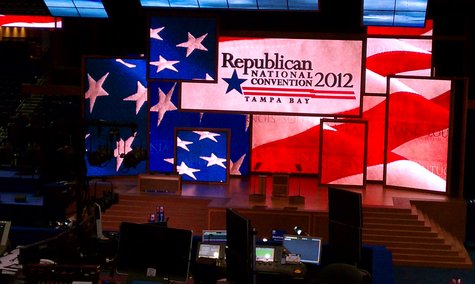 UNDATED (WKZO) -- The November election is now a little over two months away and it's going to be an intense two months. The presidential campaigns, the senate and house campaigns, every special interest group with a ballot initiative and every group that opposes that initiative will be buying ads trying to figure out some way to get your attention over the din.
Their aim will be to convince you in 30-seconds that that other guy has ideas that are going to ruin your life. And there will be debates, community forums and door to door campaigning.
Former CBS White House Correspondent Norah O'Donnell, who now appears on the CBS Morning Show says everyone will have forgotten the conventions by the time the presidential debates roll around.
She says there will be three Presidential debates and one Vice-presidential debate. She says the Elections Commission is going with a longer format, forcing the candidates to speak for 10 and 15 minutes instead of a minute or two on major policy areas. Those will be the main events.
That's why the poll results you read about today and the bump you read about the candidates getting from the conventions won't mean a thing in the long run.
The silly season is just about over, we are almost into the finals and every slip up will be magnified and ever thing will count.