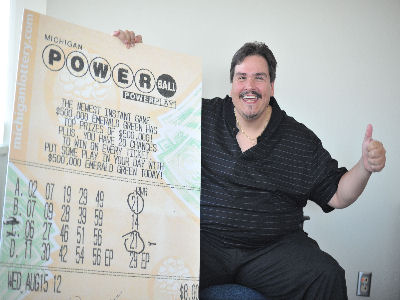 LANSING (WKZO) -- The winner of the monster 337-million-dollar Powerball jackpot is 44-year-old Donald Lawson of Lapeer, Michigan. Lawson credits God for helping him win the jackpot.
Lawson was introduced as the winner today as he picked up his check for the cash option worth nearly 225-million-dollars.
The self-described "hillbilly" said he recently retired from his railroad job, and the first thing he bought after winning the lottery was a pack of chewing gum.