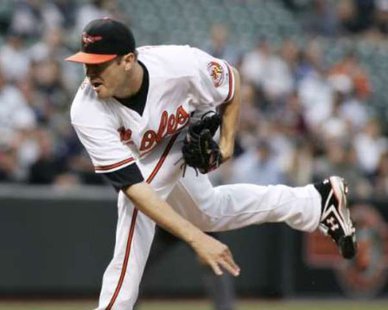 UNDATED (WHTC) - Mike Moustakas' RBI double in the eighth inning broke an 8-8 tie, enabling Kansas City to outlast the visiting Tigers last night, 9-8. The series at Kauffman Stadium continues this evening. Coverage on 1450 WHTC begins at 7:45 PM.
Jeff Bianchi slugged a three-run homer in the second inning as visiting Milwaukee beat the Cubs last night, 4-1. The series at Wrigley Field in Chicago continues this evening.
Chris Tillman allowed just one hit and struck out five in seven innings, as Baltimore blanked the visiting White Sox last night, 6-0. The series at Oriole Park in Camden Yards continues this evening.
***
Sammy Diaz, Yorman Rodriguez and Juan Silva each drove in three runs, giving Dayton a 9-3 victory over the visiting Whitecaps last night. West Michigan opens a three-game series at Fort Wayne this evening.