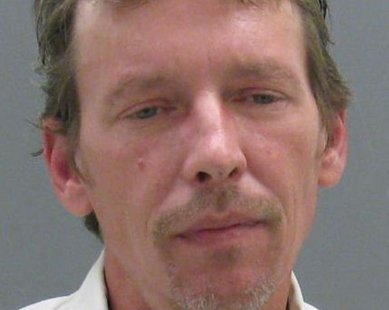 GRAND RAPIDS, MI (WHTC) - The teenaged hot dog vendor in downtown Holland is not only trying to help his family make ends meet, but he's also attempting to bail out his stepfather from jail.
Douglas Johnson, now held on 15 thousand dollars bond since surrendering two weeks ago in response to an outstanding warrant from Kent County, waived a preliminary hearing yesterday on felony fraud charges. Authorities claim that the 47-year-old man accepted a 15 hundred-dollar retainer from a Cedar Springs man this spring to represent him in a court case. However, Johnson does not hold a law license, never appeared in court, and allegedly didn't provide any legal services to the unnamed victim.
Nathan Duszynski, the son of Johnson's wife, opened up his stand in front of a sporting goods store on River Avenue last week, after getting a variance from City Council. The teen, who was attempting to earn money for his parents, both of whom are unemployed due to medical disability, gained attention when his first attempt in the store's parking lot was stopped by staffers due to downtown zoning ordinances. The family has been in and out of homeless shelters since due to indebtedness.
Duszynski's mother told reporters in court yesterday that the stand has been earning about two hundred dollars profit daily since it opened, and that it will be in operation regularly until the teen returns to classes next week; the boy has Council approval through October to operate the stand.
Johnson, who has a past criminal record from the late 1980's and early 1990's, could be sentenced to life in prison if convicted of these charges.