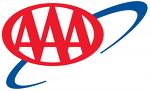 DEARBORN (WKZO) -- More Michigan residents are expected to travel more than 50 miles from home over the Labor Day holiday than did last year, and Triple A says they are prepared to pay premium gas prices to do it. That's the word from Nancy Cain at Triple-A of Michigan, who says typical pump prices are 20-cents higher than where they were at this time last year.
They estimates one-point-two million of us will take a trip, up about one percent from 2011, despite the cost. .
Nationally, the auto club says 33-million will travel with that number representing a nearly three-percent jump.