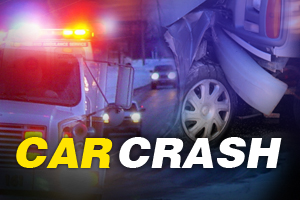 SPRING LAKE, MI (WHTC) - Three persons were injured in a crash east of Spring Lake yesterday afternoon.
According to Ottawa County Sheriff's Sergeant Steve Austin, 18-year-old Sara Williams was driving eastbound on Leonard Street and had just past 148th Avenue when the accident occurred. Williams was attempting to turn left into the driveway at her home, right in front of an oncoming van.
Rescue crews had to extricate Williams and her passenger, 20-year-old Alex Modek of Spring Lake. Both of them were taken to Spectrum-Butterworth Hospital in stable and serious condition, respectively. The van driver, 77-year-old Don Bolthouse, also of Spring Lake, went to North Ottawa Community Hospital for treatment of minor injuries.
Austin added that all three persons involved were buckled up at the time as the incident remains under investigation.