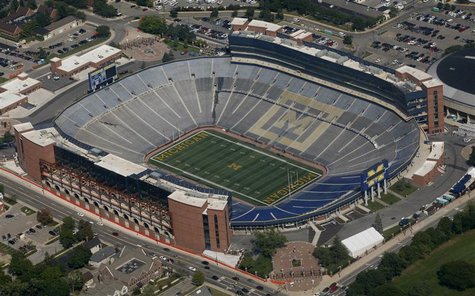 OKLAHOMA CITY (WKZO) -- A five-year-old kindergartner can't wear his University of Michigan shirt in his Oklahoma City school. Cooper Barton was told to turn his shirt inside out last week because it violated a city ban on any apparel not supportive of the state's college teams.
Barton is from a family of Michigan fans. He went to school wearing the shirt with "The Big House" written on the front.
The rule was made in 2005 after suggestions from a gang task force. A school spokesman says the superintendent will investigate to determine if the rule is outdated.