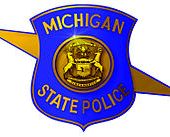 DETROIT (WKZO) -- The head of the Michigan State Police forensic crimes division has resigned. Less than a month after helping to win a coveted international accreditation for the department's seven crime labs, John Collins announced this week that he is stepping down.
Collins says that he's leaving voluntarily and in excellent standing. It's unknown at this time if a replacement has been determined.
Collins' last day will be August 23rd and on September 17th he will begin work with a forensic consulting group based in Raleigh, North Carolina.