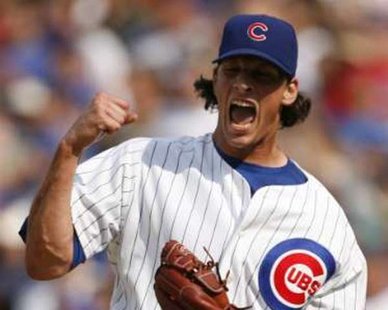 UNDATED (WHTC) - Minnesota got homers and three RBI from both Ryan Doumit and Darin Mastroianni in defeating the visiting Tigers last night, 9-3. The series at Target Field in Minneapolis continues this evening. Coverage on 1450 WHTC begins at 7:45 PM.
Jeff Samardzija scattered four hits and struck out 11 in seven innings, pitching the Cubs past visiting Houston last night, 7-1. The series at Wrigley Field in Chicago continues this evening.
Despite two solo homers by Adam Dunn, the White Sox lost at Toronto last night, 3-2. David Cooper's single in the 11th inning was the winning hit for the Blue Jays. The series at Rogers Centre continues this evening.
***
Bowling Green scored four runs in both the fourth and ninth innings to down the host Whitecaps yesterday, 10-4. Off this evening, West Michigan opens up a three-game series at South Bend tomorrow night. Catch all of the action on 1450 WHTC and WHTC-dot-com, beginning at 6:55 PM.