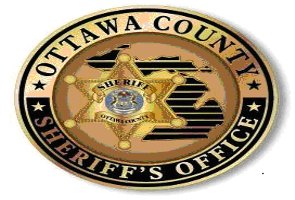 PORT SHELDON TWP., MI (WHTC) - A casualty of the dense fog before dawn this morning was a 82-year-old Hudsonville man apparently trying to get his boat to the water.
According to Ottawa County Sheriff's Sergeant Jon Ditmar, Bernard Emelander was driving westbound on Port Sheldon Street in Port Sheldon Township as 54-year-old Curtis Nienhuis of Holland was driving his car northbound on 152nd Avenue drove through the intersection and collided with the older man's pickup truck that was towing the vessel. The force of the collision sent the truck and the trailer into a nearby utility pole, causing it to snap, and the downed power lines fell on top of the vehicle and the boat.
Emelander wisely stayed in the truck's cab until Consumers Energy crews were able to safely disconnect the power into the fallen lines and took those cables off. He suffered only bumps and bruises; Nienhuis was taken to Holland Hospital for treatment of non-life threatening injuries. Ditmar added that both men were buckled up as the incident remains under investigation.
No other major accidents or injuries occurred during the dense fog advisory that was allowed to expire at 10 AM. Officials of the Ottawa Area Center decided not to open at all today, apparently due to the foggy conditions.