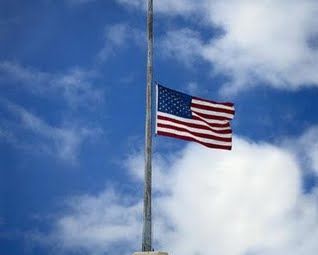 HOLLAND (WKZO) -- The Governor has ordered that flags be flown at half staff today for fallen Holland hero, Gunnery Sgt. Daniel Price.
His funeral was held on Saturday, and while there were concerns a protest group might try to disrupt the ceremony, they never appeared.
It may have been because of the 700 patriot guards that appeared for the event or the hundreds of others, including a number of ex-marines, who volunteered to act as a human shield to block any protest groups.
Price was killed on patrol in Afghanistan on July 29th. He was on his 3rd tour of Afghanistan, after serving three others in Iraq.