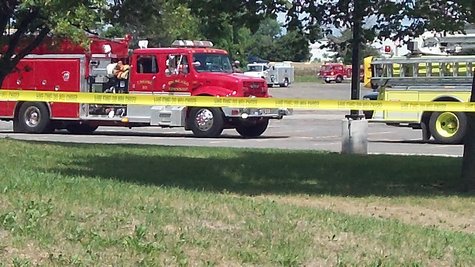 KALAMAZOO (WKZO) --- It may have sounded like the world was coming to an end, but it was just the annual parade of emergency vehicles taking the campers, aged 6 to 17 to Burn Camp in a noisy convoy they will never forget.
Over three dozen emergency vehicles and hundreds of motorcycles made up the escort.
Camp Director Mike Longnecker says it gives kids with visible scars, who may be teased or self-conscious at home a chance to just be kids.
It's entirely paid for by local fire organizations that hold a variety of fundraisers to underwrite the week of fun at Camp Pretty Lake.