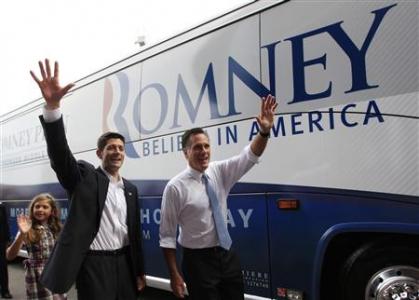 UNDATED (WKZO) -- Reaction in Michigan to the selection by Mitt Romney of Paul Ryan as his runningmate has been predictably partisan.
Congressman Fred Upton says "Paul is a friend, a fellow Midwesterner, and a bold leader who has a blueprint to get our nation's fiscal house back in order".
Democratic Party Chair Mark Brewer says Ryan would do it by cutting funding for public education, ending Medicare as we know it and privatizing Social Security.
The pundits are calling it a bold selection that is likely to galvanize support from conservatives, but they also say Ryan's budgetary ideas could also mobilize opponents.