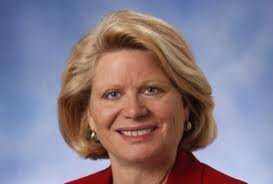 LANSING (WKZO) -- Despite allegations of confusion at the polls, Secretary of State Ruth Johnson says that Tuesday's election was a success. There had been complaints by some people concerned over being asked whether they are U.S. citizens.
Johnson says that five local clerks requested clarification on how they should address anyone who refused to state their citizenship status on the ballot application. Those clerks, she says, were told to make sure the prospective voters understood the legal requirements.
Johnson points out that it is a felony for a non-U.S. citizen to vote.