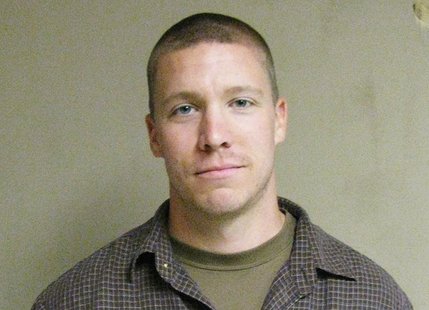 HOLLAND, MI (WHTC) - The Lakeshore says goodbye to Marine Gunnery Sergeant Daniel Price on Saturday.
The 27-year-old Zeeland man's funeral is slated for 10 AM in Central Wesleyan Church, followed by a procession to Pilgrim Home Cemetery for burial. Lynette Nelson and other organizers of a "human wall" to shield the family from expected Westboro Baptist Church protesters say that they have been "overwhelmed" by the number of people wishing to participate.Governor Snyder announced that US flags statewide will be lowered to half-staff on Monday in honor of Sergeant Price, who was killed with a fellow Marine from Florida during combat in Afghanistan on July 29th; a similar proclamation by Mayor Kurt Dykstra for the City of Holland runs through Saturday.
Holland city officials have announced these road closures from 11 AM through 1 PM on Saturday for the purpose of facilitating a large funeral procession of Gunnery Sergeant Daniel Price:
40th Street from Graafschap to South Washington
South Washington from 40th St north to Michigan at 32nd Street
Michigan from 32nd Street north to River Avenue
River Avenue north to 16th Street
16th Street from River Avenue to Century Lane
Procession will end at the Pilgrim Home Cemetery on the south side of 16th Street.
The suggested route traveling from east to west across the City would be 8th Street to the north and 48th Street to the south of the processional. Motorists are asked to pay close attention to this closure and plan accordingly as it will impact traffic flow for a considerable amount of time.
Additionally, No on street parking will be allowed from 7 AM until 1 PM. Supporters interested in parking near the route will need to park legally on a side street or request permission from private property owners along the route. Supporters may display American flags, but no signs.