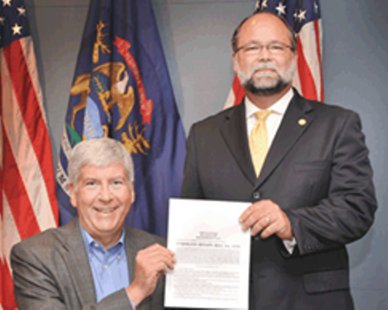 LANSING, MI (WHTC) - Striking a balance between conservation and development is behind a bill from a Holalnd-area legislator that is now a new state law.
Governor Snyder yesterday signed the legislation that clarifies what can and cannot be built on privately owned dune land in Michigan. It would allow constructing driveways and accessibility areas, while establishing a more definitive standard for granting variances under local ordinances and special exceptions by the state DEQ.
Senator Arlan Meekhof sponsored the bill after a homeowner along the Lake Michigan shoreline in Port Sheldon Township took the state to court over the DEQ's refusal to allow him to build a driveway to his home. The West Olive Republican says that this builds in a measure of public accountability to an insulated bureaucracy such as the DEQ.
Meekhof added that yesterday's signing culminated five years of work on this matter that began when he was in the state House before replacing term-limited Wayne Kuipers in the Upper Chamber 19 months ago.