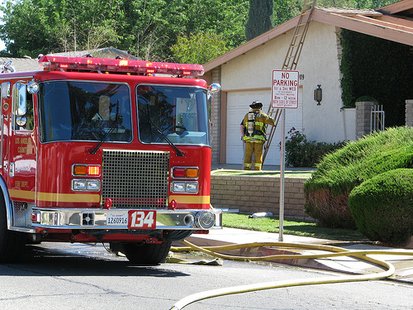 HOLLAND, MI (WHTC) - A firebug may be involved in the torching of a house on Holland's North Side.
According to Ottawa County Sheriff's Detective Lieutenant Mark Bennett, firefighters were called to a home on 136th Avenue near New Holland Street after a passerby spotted smoke on Sunday morning. While it didn't take long for crews to bring the flames under control, it wasn't the first time that they had been called to that residence. This was the eighth time since 2003 that this house has been on fire, all of which had some "suspicious" elements, according to Lt. Bennett. A 49-year-old family member of the homeowner has been identified as a possible suspect, and her vehicle was impounded for evidence processing.
There have been no injuries in this and the other blazes at this home, and total property damage is estimated in the six-figure category. The suspect hasn't been formally arrested and charged, as the matter remains under investigation.