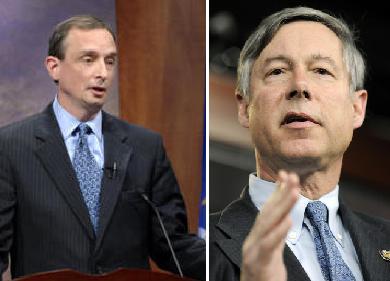 KALAMAZOO (WKZO) -- WKZO will be the first to bring you live returns on the air as Michigan primary polls close tonight at 8 p.m. Stay tuned to 590 AM or 96.5 FM or catch us online using the ListenLive feature on the WKZO homepage.
WKZO will be reporting live updates from the celebration locations of both U.S. House of Representatives contenders Jack Hoogendyk and Fred Upton. Former State Representative Jack Hoogendyk will be hosting a celebration party at Fletchers Pub located at 7177 West Q Ave. in Kalamazoo and current U.S. House Rep. incumbent Fred Upton will be holding celebrations at The Carousel at 333 Broad St. in St. Joseph.
Click here for a direct link on the current voting status for all primary candidates including U.S. Senate candidates and U.S. House of Representatives candidates.
Check back to WKZO for video of post election speeches and commentary from both candidates.