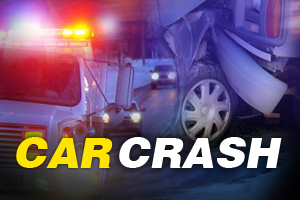 GRAND HAVEN, MI (WHTC) - A trip home to see her mother south of Grand Haven turned out to be a painful experience for a 65-year-old California woman.
According to Ottawa County Sheriff's Sergeant Chris Koster, Kathleen Doran was driving her vehicle eastbound on Ferris Street east of US-31, with 93-year-old Esther Doran as a passenger, when she apparently fell asleep near Hidden Creek Drive yesterday afternoon. The vehicle veered off the roadway, struck a mailbox, went down an incline and into a ditch, which caused it to flip onto the driver's side. Rescue crews had to extricate a pinned Kathleen Doran; both she and her mother were taken in stable condition to Mercy Hospital for treatment of non-life threatening injuries.
Koster added that both women were buckled up as the incident remains under investigation.