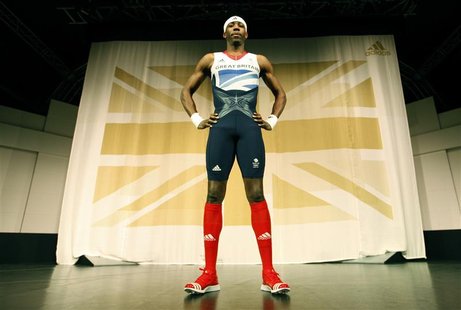 LONDON (Reuters) - British triple jumper Phillips Idowu took to Twitter on Saturday to hit back at media criticism of his Olympic buildup after he pulled out of the national athletics team's final training camp with a hip injury.
"I'm in London where I have been for the last few wks, finalizing my prep and receiving therapy, My coach knew about this and it has not been a secret," the 33-year-old Beijing silver medalist said on Twitter.
"I have to give notification of my whereabouts everyday for doping purposes, so impossible to completely disappear. The appropriate people can contact me with ease."
Idowu was asked to provide British Olympic officials with his medical records before the Games after missing the training camp in Portugal.
British newspapers reported that Idowu had disappeared and was not in direct contact with the British team's head coach Charles van Commenee.
"There is no story here at all," tweeted Idowu who is due to compete in triple jump qualifying at the Olympic stadium on Tuesday.
"I've only heard about the hysteria about my whereabouts today as I've been on a media lockdown, I'm into the village on Sunday as was planned months ago. #teamGB have been performing amazingly they need the column inches and adulation for their efforts."
Idowu has not competed since early June when he retired from a Diamond League meeting in Oregon after three jumps. He dismissed reports of a foot injury but then withdrew from the London Grand Prix last month with muscle tightness.
(Reporting by Alison Wildey; Editing by Ed Osmond)