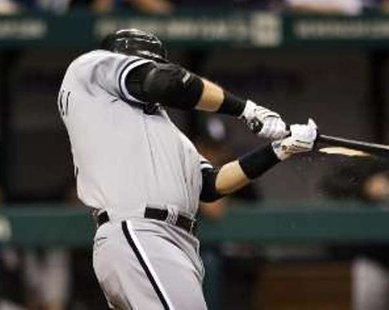 UNDATED (WHTC) - Boston scored four runs in the fourth inning off of Justin Verlander, and then benefitted from rain forcing last night's game to end in the top of the sixth with the Tigers leaving the bases loaded, as the Red Sox defeated the visiting Bengals, 4-1. Detroit looks to avoid being swept out of Fenway Park in this evening's series finale, with broadcast time on 1450 WHTC at 6:45 PM.
AJ Burnett allowed just a pinch-hit single by Adrian Cardenas in the eighth inning as visiting Pittsburgh blanked the Cubs last night, 5-0. The rubber game of the series at Wrigley Field in Chicago is this afternoon.
AJ Pierzynski's two-run homer in the ninth inning enabled the White Sox to win at Minnesota last night, 4-3. The rubber game of the series at Target Field in Minneapolis is this afternoon.
***
Jordan Smith's sacrifice fly in the seventh inning plated the winning run, as visiting Lake County rallied past the Whitecaps last night, 3-2. The series at Fifth Third Ballpark continues this evening.