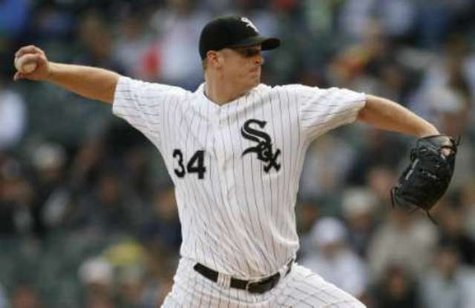 UNDATED (WHTC) - CC Sabathia scattered four hits and struck out eight in eight innings, pitching the Yankees past the visiting Tigers on Sunday, 6-2. Losers in eight of their last 10 games, Detroit returns to Comerica Park to host Kansas City on Monday evening. Hear the game on 1450 WHTC, beginning at 6:40 PM.
Matt Garza allowed just one hit and struck out 10 in seven innings of pitching, as the Cubs won at Philadelphia on Sunday, 5-1. The series at Citizens Bank Ballpark concludes on Monday evening.
Gavin Floyd and two relievers combined to give up three hits and strike out 10, as they hurled the White Sox to a 4-1 victory over visiting Boston on Sunday. Chicago is home to Cleveland at US Cellular Field on Tuesday evening.
***
The Whitecaps' game at Cedar Rapids was postponed on Sunday due to inclement weather. The two teams will play a pair of seven-inning contest at Veterans Memorial Stadium on Monday evening.