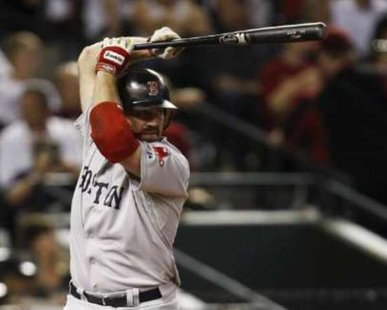 UNDATED (WHTC) - Brennan Boesch misplayed Chone Figgins' seventh-inning drive to right into a decisive, run-scoring double, gifting visiting Seattle a 5-4 victory over the Tigers yesterday, and a series sweep at ComericaPark. Losers in six of their last seven games, Detroit begins a weekend set in New Yorkagainst the Yankees tonight. Coverage on 1450 WHTC begins at 6:40 PM.
The Cubs open up a three-game series at Philadelphia against the Phillies this evening.
Kevin Youkilis cracked a grand slam, and Jerald Saltalamacchia hit two homers and drove in three runs, as they powered visiting Boston over the White Sox last night, 10-3. The four-game series at US Cellular Field in Chicago continues this evening.
***
Todd McInnis and three relievers allowed just four hits, as they pitched Quad Cities to a 5-1 triumph over the visiting Whitecaps last night. The series at Modern Woodmen Field in Davenport continues this evening.
***
The NBA season ended last night. The Pistons got 26 points from Ben Gordon in a 108-86 decision over visiting Philadelphia. While Detroit goes home until October with a 25-41 record, the 76ers head to the United Centerfor the start of a playoff series against the Bulls tomorrow afternoon. Chicago clinched the best record in the league at 50-16, and home-court advantage throughout the post-season as a result, thanks to a 107-75 thumping of visiting Cleveland. John Lucas III led the way with 25 points.