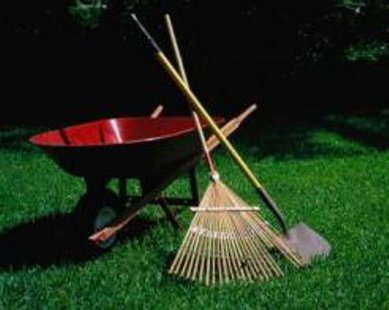 HOLLAND, MI (WHTC) - With Tulip Time just around the proverbial corner, it's Spring Cleaning time in Holland neighborhoods.
Residents have been asked for the past three weeks to rake yard clippings, shrub trimmings and wind-blown twigs to curbs or road shoulders. Beginning today, municipal crews will be making single sweeps, using special equipment to gather that waste for disposal. There will be no second rounds conducted during this collection effort.
Despite budget constraints which could threaten the continuation of this service, something that he and his Council colleagues will be dealing with during a series of meetings that begin tonight, Mayor Kurt Dykstra praised this perk of living in the Tulip City during an appearance on WHTC's "Red's Place" program last Friday.
Anyone unable to take advantage of this Spring Cleanup pickup may call city hall to receive a Project Pride Coupon that would allow private hauling of yard waste to Chef Container's complex for no charge.