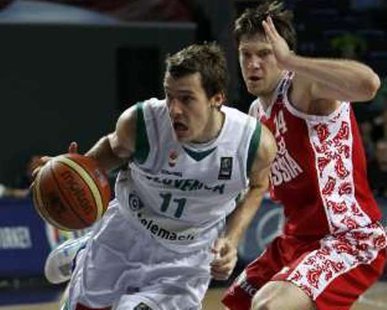 UNDATED (WHTC) - Goran Dragic scored 21 points as visitingHoustonbeat the Bulls last night, 99-93. Chicago hosts Boston at the United Center on Thursday evening.
The Detroit Pistons entertain Orlandoat the Palace tonight.
***
Exhibition baseball yesterday saw the Tigers top Toronto, 11-8; the Cubs ace Arizona, 8-3; and the White Sox fall to Milwaukee, 13-7. Today, the Tigers face Toronto, the Cubs mee tMilwaukee, and the White Sox go up against Houston.