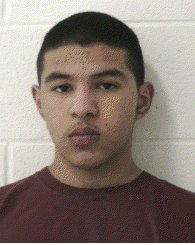 GRAND HAVEN, MI (WHTC News) - A 17-year-old man wanted in connection with two incidents during a turbulent summer of gang violence inHolland last year will be cooling his heels behind bars for some time.
Demetrio Flores III was sentenced yesterday by Ottawa County Circuit Court Judge Jon Hulsing to between 45 and 240 months in prison. Flores pleaded guilty to concealed weapon and felony firearms charges in a deal with prosecutors that had other counts against him dropped.
Authorities claimed that Flores was involved in two drive-by shootings last July. One involved a teen walking along 20th Street, while the other was towards basketball players at Rosa Parks Green. Two persons were wounded in the incidents. Flores was a fugitive for six months before posted online photos of him helped police in Palm Bay, Florida to spot and arrest him.
Another person involved in the rash of crimes at the time, Filiberto Gonzalez, is already serving up to 17 years in prison.