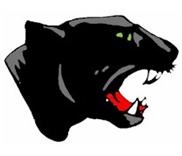 HOLLAND TWP., MI (WHTC News) - Apparently somebody or some people aren't entirely happy with West Ottawa High's 3-0 start to the new football season.
According to Ottawa County Sheriff's Sergeant Valerie Weiss, the press box at the Panthers' home field on the campus of Harbor Lights Middle School off of Riley Street was vandalized sometime between Saturday night and Sunday morning. The suspect(s) broke into the facility, smashed all 20 windows out, broke sound equipment, and threw other items out of the structure to the ground several feet below. Initial damage estimates are around 25 thousand dollars. District officials didn't immediately say if the facility would be repaired in time for scheduled home games by West Ottawa's freshmen and JV teams against visiting Rockford on Thursday, as the varsity Panthers are on the road against the Rams on Friday evening.
No suspects are in custody. Anyone with any information is asked to contact the Ottawa County Sheriff's Department or Silent Observer (877-88-SILENT or www.mosotips.com).