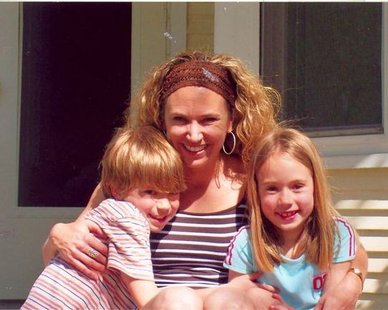 GRAND HAVEN, MI (WHTC News) - A 41-year-old Holland woman who allegedly took her children out west instead of to their father won't be facing any criminal charges.
The Ottawa County Prosecutor's Office has dropped parental kidnapping counts against Wendi Carpenter, saying that the matter would be best dealt with in civil custody litigation between her and her former husband. She fled the Lakeshore on July 25th with her 11-year-old son and 10-year-old daughter instead of dropping them off at Holland Public Safety Headquarters, where their father, who had legal custody of the pair, were waiting for them in an apparent arrangement.
The vehicle in which they were traveling in was dumped in western Missouri, and Carpenter eventually surfaced more than two weeks later in Colorado Springs, surrendering to authorities in an apparent deal that had federal flight from prosecution charges dropped against her. The two youths were apparently unharmed and were returned to their father.
Carpenter had waived a preliminary hearing six weeks ago on the local charges.