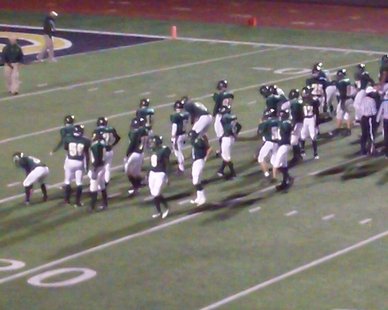 UNDATED (WHTC) - In the state high school football tournament regional finals on Friday night, Zeeland West defeated visiting Paw Paw, 53-12. The Dux will face Comstock Park, a 26-7 winner over visiting Alma, in a Division 4 state semifinal next Saturday, reportedly at Jenison High.
Holland hosts East Grand Rapidsin a Division 3 regional final on Saturday. Coverage on 1450 WHTC and www.whtc.com begins at 12:40 PM.
Hope College concludes its football season on Saturday by visiting Olivet. Hear the game on 92.7 The Van and www.927thevan.com at 12:40 PM. In other gridiron action on Saturday: Grand Valley State travels to Saginaw Valley State; Michigan State heads to Iowa; Michigan invades Illinois; and Eastern Michigan is home to Buffalo.
Hope College had mixed results in NCAA tournament play on Friday. The Flying Dutch volleyball team's run ended at Calvin in straight sets, while the Flying Dutchmen soccer team defeated Thomas More, 2-1, to set up a game at Dominican of Illinois on Saturday.
Jimmy Howard turned aside 24 shots to backstop the Red Wings past visiting Edmonton on Friday night, 3-0. Detroit is home to Dallas on Saturday, with broadcast time on 1450 WHTC at 6:40 PM.
Patrick Sharp set up three goals as the Blackhawks beat visiting Calgary on Friday night, 4-1. Chicago welcomes Edmonton to the United Center on Sunday night.
Jamie Johnson had two goals and an assist as the Griffins romped past the Bulldogs in Hamilton on Friday night, 8-0. Grand Rapids is in Rochester to face the Americans on Saturday evening.
State major college basketball on Friday saw Michigan State fall to North Carolina, 67-55; Michigan dispose of Ferris State, 59-33; Eastern Michigan handle Illinois-Chicago, 68-57; and Detroit drop Lake Erie, 95-57. On Saturday, Western Michigan is at South Dakota State, and Central Michigan hosts Ferris State.