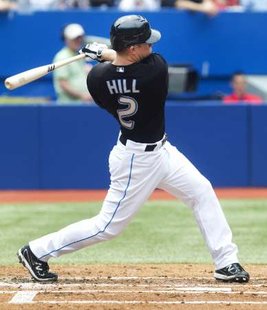 UNDATED (WHTC News) - The Tigers split a day-night doubleheader with Boston at Comerica Park yesterday. David Ortiz' pinch-hit homer off of Josè Valverde in the ninth inning gave the visiting Red Sox a 4-3 victory in the opener. Justin Verlander and two relievers combined on a four-hit shutout as Detroit took the nightcap, 3-0. The Bengals host Minnesota this afternoon, with broadcast time on 1450 WHTC at 12:40.
Ryan Dempster and three relievers teamed on a five-hitter, pitching the Cubs past visiting Pittsburgh yesterday, 3-2. Chicago welcomes Houston to Wrigley Field this afternoon.
Aaron Hill's grand slam highlighted a six-run first inning for Toronto against John Danks, and the Blue Jays went on to defeat the visiting White Sox yesterday, 13-4. Chicago is in Boston this evening.
Lake County took advantage of four West Michigan errors to score all of its runs in a 3-1 triumph over the visiting Whitecaps yesterday. The series in suburban Cleveland concludes with a doubleheader today.