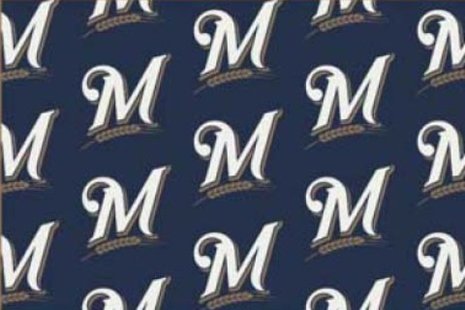 MILWAUKEE (WSAU-TSN) The Brewers bats continued to heat up against the Pittsburgh Pirates.
Prince Fielder, Brandon Boggs and Ryan Braun hit solo homers, helping power the Brewers to an 8-2 victory against the Pirates in the second contest of a three-game set.Fielder finished 2-for-4 with two RBI, while Casey McGehee hit a two-run double during a five-run seventh the Brewers used to take control. The win is their fifth in seven games and sets up an opportunity for a series sweep on Sunday.
"I don't know why that is. When you keep having success against someone, it just keeps feeding off itself," Fielder said of the Brewers' 32-3 record against the Pirates at home since 2007. "Hopefully, we can win tomorrow to keep it up."
Milwaukee starter Chris Narveson (2-3) held the Pirates to one run on four hits and four walks in six innings to take the victory.
"The other games he cruised along for a while, then he's had a bad inning to set things back," said Milwaukee manager Ron Roenicke of his starter. "Three of these losses have been because of one inning. I think he's really pitched well, and I don't think his record shows how well he's done."
Pittsburgh's Jeff Karstens (2-2) took the loss after allowing two runs in five innings, though the Pirates bullpen surrendered most of the Brewers' 12 hits.
Lyle Overbay homered for Pittsburgh, which has dropped four straight overall and eight in a row at Miller Park.
Fielder put the Brewers on the board in the fourth inning, which he began by blasting a 1-1 curveball to right field for his ninth homer of the season. Boggs homered later in the inning to make it a 2-0 game.
The Brewers and Pirates wrap up their series on Sunday. Game coverage starts at 12:35pm on AM-550 FM-99.9 WSAU.
Jose Tabata's sacrifice fly in the fifth inning got a run back for the Pirates, but the Brewers surged ahead in the seventh.
Corey Hart opened the inning with a pinch-hit double, and Rickie Weeks followed by grounding to short. Ronny Cedeno tried to erase Hart, but a missed catch by third baseman Pedro Alvarez left both runners safe and at the corners.
After Joe Beimel entered to pitch, Craig Counsell plated a run with a sacrifice bunt that left him safe at first. Beimel walked Braun to load the bases for Fielder, who lined an RBI single to right.
Lyle Overbay opened the top of the eighth with a homer off Mitch Stetter, but the Pirates were too far behind to catch up. Braun blasted a solo shot in the home half.