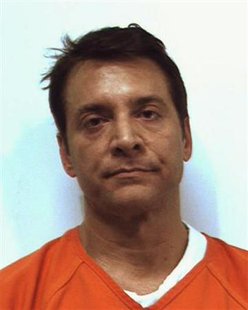 CAMP VERDE, Ariz (Reuters) - The trial of self-help guru James Arthur Ray is set to begin on Tuesday on manslaughter charges in the deaths of three people who fell ill during a ceremony in a "sweat dome" at a retreat in northern Arizona more than two years ago.
Opening arguments are due to begin at Yavapai Superior Court in Camp Verde in the trial of Ray on three counts of manslaughter relating to the deaths of James Shore, Liz Neuman and Kirby Brown during a spiritual retreat near Sedona in October 2009.
Several dozen people were packed into the sweat dome at the Angel Valley Retreat Center for more than two hours taking part in a sauna-like cleansing ceremony when a number of them fell ill.
Twenty one people were taken for treatment to nearby hospitals, where Shore, 40, and Brown, 38, were pronounced dead. Neuman, 49, died several days later in hospital.
The group was on a five-day "Spiritual Warrior" program hosted by Ray, a motivational speaker based in California.
Following his arrest, lawyers for Ray argued that the three died as the result of a "terrible accident" and not a criminal act, and said they are confident he would be exonerated in court.
The sheriff's office said participants had paid up to $9,000 to take part in the retreat involving the sweat dome, which was warmed by heated rocks brought inside.
Sedona, which lies a couple of hours drive north of the state capital Phoenix, is renowned for its red rocks and is a popular destination for New Age retreats.
Television news images of the sweat dome showed a large, windowless circular structure, covered in a black roofing material.
Sweat or medicine lodges -- smaller domed or oblong structures warmed with heated stones -- have traditionally been used in ceremonies by some Native American cultures.
(Reporting by Tim Gaynor; editing by Peter Bohan)