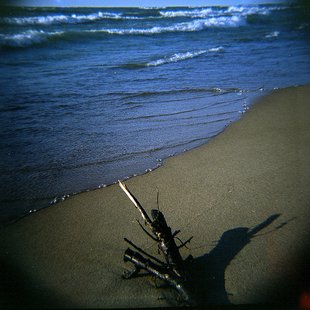 PORT SHELDON TWP., MI (WHTC News) - Three teenaged boys may have learned the lesson of a lifetime on Lake Michigan along the Lakeshore on Friday evening.
According to Ottawa County Sheriff's Sergeant Keith Garvelink, the unnamed youths fromGrand Rapids – aged 18, 16 and 15 – weren't wearing life jackets when their kayak tipped over north of the Port Sheldon Pier, dumping them into the water. Witnesses called 911 after seeing two of the boys scramble back into the boat, with one struggling to stay afloat. When rescuers arrived, they found the trio on a nearby sand bar, apparently unhurt by their ordeal.
Garvelink says that the lesson the three teens learned can be applied to everyone. Wearing "personal floatation devices" is important, especially in cold waters of between 50 and 60 degrees, where exhaustion and unconsciousness from hypothermia can ensue within an hour of exposure.
The incident remains under investigation.