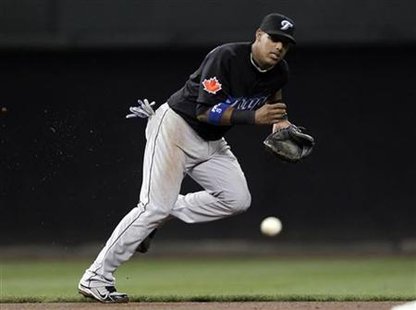 TORONTO (Reuters) - Cuban shortstop Yunel Escobar has signed a two-year, $10 million extension with the Toronto Blue Jays that will keep him under contract through the 2013 season, the American League team said on Sunday.
The deal also includes club options of $5 million each for the 2014 and 2015 seasons, the Blue Jays said in a statement.
Escobar, 28, was acquired by Toronto from the Atlanta Braves last year. He has a .281 batting average with eight home runs and 26 runs batted in this season.
(Reporting by Gene Cherry in Raleigh; Editing by Justin Palmer)