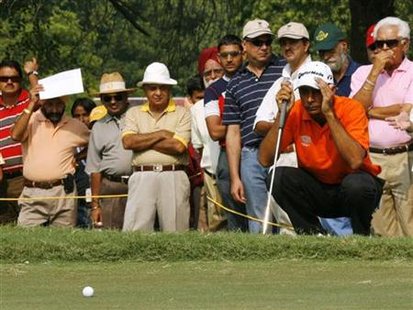 NEW DELHI, Jun (Reuters) - October's Indian Open will be the richest full-field event on the Asian Tour after a hike in prize money, the tour said Friday.
The October 13-16 tournament in the Indian capital will now have a prize purse of $1.5 million after the Asian Tour signed a three-year deal with Nimbus Sport.
"With an increased prize fund up for grabs this year, it promises to be an exciting week of golf," Kyi Hla Han, executive chairman of the Asian Tour, said in a statement.
"We will work closely with Nimbus Sport in putting together a grand event this year and building up to the (event's) golden jubilee in 2013."
(Writing by Sudipto Ganguly in Mumbai; editing by John Mehaffey)