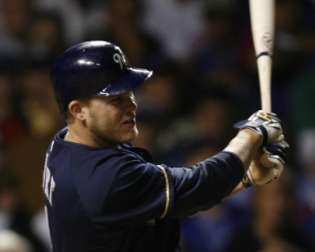 UNDATED (WHTC News) - Orlando Cabrera's double in the fifth inning broke a 4-4 tie, as visiting Cleveland rallied to beat the Tigers last night, 6-4. The rubber game of the series at Comerica Park is this afternoon, with broadcast time on 1450 WHTC at 12:40.
Corey Hart led a balanced Milwaukee attack with three hits and two RBI, as the visiting Brewers outscored the Cubs last night, 9-5. The finale of the series at Wrigley Field in Chicago is this afternoon.
Carl Pavano spun a six-hitter, pitching Minnesota past the visiting White Sox last night, 4-1. The series at Target Field in Minneapolis concludes this afternoon.
Braulio Lara and Eliazer Suero teamed to scattered five hits, as Bowling Green edged the visiting Whitecaps last night, 1-0. The series in Kentucky ends this evening, with coverage on 1450 WHTC and www.whtc.com at 7:55.