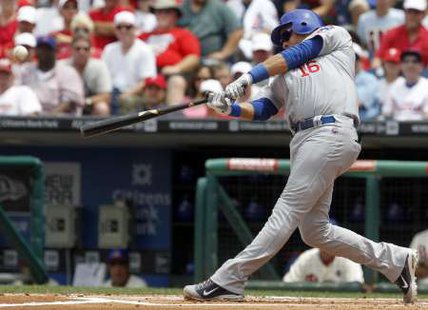 UNDATED (WHTC News) - Miguel Olivo slugged two homers and drove in three runs, as visiting Seattle rallied to beat the Tigers on Sunday, 7-3. Detroit hosts Tampa Bay on Monday night in a make-up game from a rain out last month. Broadcast time from Comerica Park on 1450 WHTC is at 6:40.
Ryan Howard's two-run single in the seventh inning enabled Philadelphia to edge the visiting Cubs on Sunday, 4-3. Chicago is home to Milwaukee at Wrigley Field on Monday evening.
Adam Dunn cracked a three-run homer, but the White Sox needed a throwing error by former Tiger Scott Sizemore and a bloop single by Paul Konerko to plate two runs in the seventh inning and beat visiting Oakland on Sunday, 5-4. Chicago travels to Minnesota on Tuesday night.
James Robbins collected four hits, including a two-run homer, and Hernan Perez added a three-run round-tripper, as the visiting Whitecaps completed a series sweep of the Bees in Burlington with a 14-5 triumph on Sunday. Buoyed by a nine-game winning streak, West Michigan returns to action on Tuesday evening by facing the Hot Rods in Bowling Green, Kentucky.