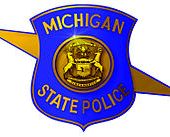 CALEDONIA, MI (WHTC News) - Four teens from Kent County's Caledonia Township are accused of bringing some apparent gang activity to Allegan County.
According to authorities, 19-year-old Tyler Parden, 17-year-olds Robert Lopez and Sinquay Chaney, and an unnamed 15-year-old boy, were in a vehicle that stopped along Warbler Street in Leighton Township early on Sunday evening where a 15-year-old boy was walking along, apparently minding his own business. One of the suspects then jumped out for the vehicle and punched the victim, stealing 20 dollars in the process, while two others got out and hurled verbal threats.
The victim, shaken but apparently not seriously hurt by the assault, was able to identify the vehicle and suspects enough for state and county police to trace them back to a residence in Caledonia, where they were all arrested and arraigned yesterday on charges of assault with intent to rob in Allegan District Court. Investigators believe that drugs and gang activity were factors in the incident, which remains under investigation.