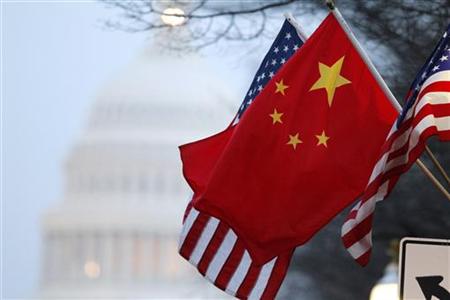 WASHINGTON (Reuters) - The United States and China will hold their annual Strategic and Economic Dialogue meeting in Washington on May 9-10, the Treasury Department said on Monday.
The dialogue will be co-chaired on the U.S. side by Treasury Secretary Timothy Geithner and Secretary of State Hillary Clinton. China's delegation will be led by Vice Premier Wang Qishan and State Councilor Dai Bingguo.
The U.S. was due to issue a semi-annual report on April 15 on currency practices of trade partners that, in theory, could have labeled China a manipulator.
The report has been delayed indefinitely and all indications are that the Obama administration will continue to urge Beijing to let its currency appreciate but avoid harsher actions such as saying that China deliberately keeps its yuan currency undervalued.
The two sides will issue a statement and hold a joint press conference on May 10 at the conclusion of the talks that are to cover not only economic issues but also political topics.
(Reporting by Glenn Somerville, Editing by James Dalgleish)