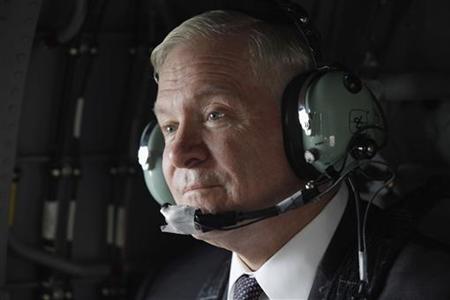 WASHINGTON (Reuters) - U.S. troops could reach a turning point in Afghanistan this year if they can prevent the Taliban from retaking certain areas seized from their control, Defense Secretary Robert Gates said on Thursday.
"It's possible that, by the end of this year, we will have turned a corner, just because of the Taliban being driven out and, more importantly, kept out," Gates told a news conference at the Pentagon, calling 2011 a "critical year."
He said military commanders were expecting an increase in Taliban activity in May and June after the poppy harvest ends. But a decisive shift could occur later in the year if U.S. troops are able to hold positions they had won back from Taliban fighters and expand areas under Afghan control.
Marine Corps General James Cartwright, vice chairman of the Joint Chiefs of Staff, said U.S. forces were positioning themselves to cut off Taliban supply lines from the south and southeast to prevent the militants from getting fresh supplies or build stocks.
(Reporting by Andrea Shalal-Esa; editing by Chris Wilson)