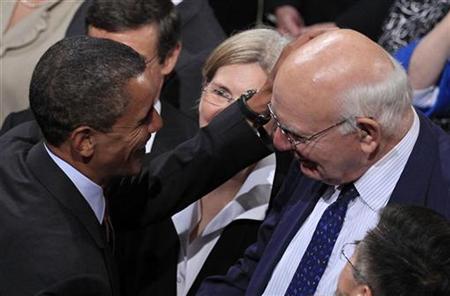 NEW YORK (Reuters) - U.S. corporate income tax policy "is a mess" and could do more to generate investment in green energy, Paul Volcker, an adviser to President Barack Obama said on Wednesday.
"Some kind of energy tax probably makes sense," he told a conference at the Harvard Club.
The former Federal Reserve Chairman, answering a question about taxes for high-earners, said the biggest redistribution of wealth he had seen in his lifetime was from average American families to the rich.
(Reporting by Daniel Bases and Kristina Cooke; Editing by Padraic Cassidy)