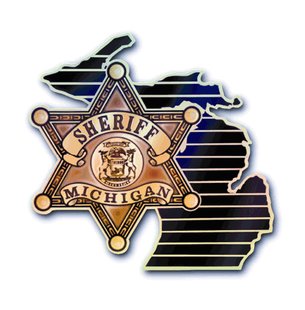 (Holland Twp., MI - WHTC News) - One of three 20-year-olds hospitalized in a two-car crash at a Holland Township intersection last month has died.
According to Ottawa County Sheriff's Sergeant John Wolffis, Joshua Hossink of West Olive was driving his Ford Taurus northbound on 104th Avenue on August 29th, while Logan Schaeffer was driving fellow Hudsonville resident Leanne Woodwyk in his VW Jetta eastbound on Quincy Street. Hossink apparently drove through a stop sign and slammed into Schaeffer, with the force of the collision causing both vehicles to overturn.
Hossink was pinned in his vehicle for a half hour before being extricated, and he was airlifted to Spectrum-Butterworth Hospital in critical condition. He succumbed to his injuries on Saturday, with funeral services slated for Thursday. Schaeffer and Woodwyk went to Holland Hospital with what was described as non-life threatening injuries.
Wolffis and fellow deputies closed the intersection for about 90 minutes while the victims were attended to and the crash scene was recreated. Alcohol is not believed to have been a factor as the incident remains under investigation.
-Gary Stevens, WHTC/WYVN News