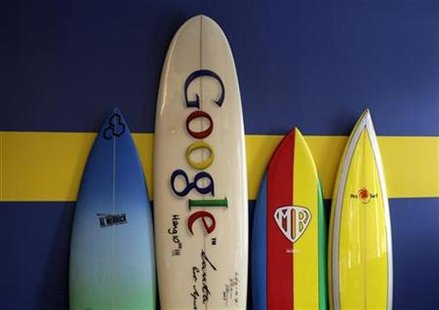 TOKYO (Reuters) - Japan's Marubeni Corp said it would announce a joint venture with Google Inc and other companies to develop a submarine power cable network on the U.S. Atlantic coast.
The announcement is due at 4 p.m. (3 a.m. EDT) on Tuesday, a Marubeni spokesman said.
The Nikkei newspaper said in its electronic edition that Marubeni holds a 15-percent stake in the joint venture, which will soon start a feasibility study on the cable project.
The project will have a maximum cost of 500 billion yen ($6.09 billion) and provide electricity to four U.S. states from a 6,000 megawatt offshore wind farm, Nikkei said.
The venture hopes to receive approvals from the U.S. federal government and the state governments of New Jersey, Delaware, Maryland and Virginia by 2013 to lay a 2,000 kilometer cable network in a project to be carried out by Atlantic Grid Development of the United States, Nikkei said.
($1=82.05 Yen)
(Reporting by Risa Maeda; Editing by Edmund Klamann)