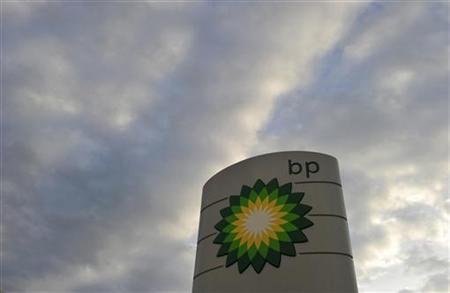 LONDON (Reuters) - BP named the Gulf of Mexico assets that it will use to help finance the $20 billion fund for victims of its oil spill and said the cost of dealing with the disaster had risen to $11.2 billion.
The oil major on Friday said that revenue from a number of its oil fields in the Gulf of Mexico, including Thunder Horse, Atlantis and Mad Dog, would be tied to its compensation payments to the fund.
A BP spokesman declined to comment on whether the deal means the U.S. government has told BP, or the company expects, it will not be banned from future drilling.
There have been some concerns that BP could be banned after lawmakers in July voted to pass an amendment to a bill that would prevent BP from acquiring drilling leases after the blow-out at its Macondo well in April led to the worst oil spill in U.S. history.
Shares in BP gained 2.8 percent to 439.7 pence at 0917 GMT (5:17 a.m. EDT) on Friday, their highest level since early June, outperforming Britain's blue-chip index, which was up 1.1 percent.
BP also said that the total bill for fighting the spill and compensating victims hit $11.2 billion by September 29, rising from $9.5 billion on September 18.
The pledging of the assets is in line with the terms of the fund set out in August, when BP agreed to give the fund first priority to some revenues to finance its $5 billion contribution this year and the $1.25 billion every quarter from 2011 to 2013.
(Reporting by Sarah Young, additional reporting by Tom Bergin; Editing by Erica Billingham)