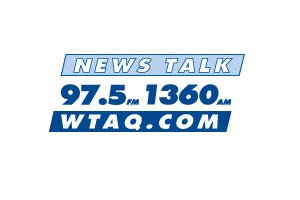 MILWAUKEE, Wis. (WTAQ) - Over 30-thousand people are expected to show up for the 25th annual Farm Aid concert Saturday at Milwaukee's Miller Park.
Fifteen acts are on the card, including the show's founders – Willie Nelson, John Mellencamp, and Neil Young. Organizers say they've raised almost $50 million in the last quarter century to help struggling farmers and promote environmentally-friendly agriculture.
Over 78,000 people attended the first Farm Aid concert in Champaign Illinois in 1985.
Saturday's show will be the first Farm Aid concert to be held in a Major League ballpark. Eau Claire dairy farmer Mariann Holm didn't know the show was still taking place until she saw last year's concert in St. Louis, thanks to Organic Valley of La Farge which buys milk from her 40 Jersey cows.
Holm says the show has grown from a cry for help to a celebration of hope and victory. And it could be a cold celebration. Unless it rains, the retractable roof at Miller Park will be open for the entire concert – and Saturday's high is only supposed to be in the low 50s.