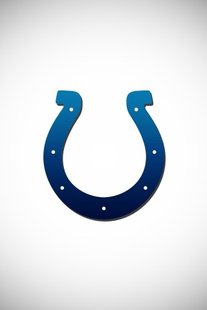 PHILADELPHIA (WIBQ) - The road has not been kind to the Indianapolis Colts this year, who fell to 2-3 on the road this season after a ugly 26-24 loss to the Philadelphia Eagles on Sunday. Quarterback Peyton Manning passed for 294 yards and one touchdown, but also threw two interceptions, and was sacked three times.
The Colts were playing extremely shorthanded, with key players like Joseph Addai, Dallas Clark, Anthony Gonzalez, Bob Sanders, Jerraud Powers, Antonio Johnson, Brody Eldridge, Melvin Bullitt and Mike Hart all out with injury. The injury list grew during the game, and things got scary for Indianapolis, when wide receiver Austin Collie took a helmet to helmet hit in the second quarter. Eagles defensive back Kurt Coleman was flagged for the illegal hit, and could face league discipline this week.
Collie was motionless on the ground for several minutes, and was loaded on a stretcher and carted off the field. Colts president Bill Polian announced the Collie had a concussion and was able to move his extremities. The Colts will provide an update on his status later this week.
Eagles quarterback Michael Vick used his legs to beat the Colts, rushing for more yards (74) himself, then the Colts (62) were able to rush as a team. Philadelphia running back LeSean McCoy picked up 95 yards rushing, including a 62 yard rush on the first play for the Eagles.
Manning's final interception ended the Colts comeback attempt, as they were trying to get into field goal range to give Adam Vinatieri a chance to win the game. However, playing a receiver short hurt the Colts, as Manning had to throw into coverage and Asante Samuel picked off the pass.
The Colts are now 5-3 on the season, and are now tied with Tennessee for first place in the AFC South. Indinapolis faces the Cincinnati Bengals at home on Sunday, with kickoff at 1:00pm.