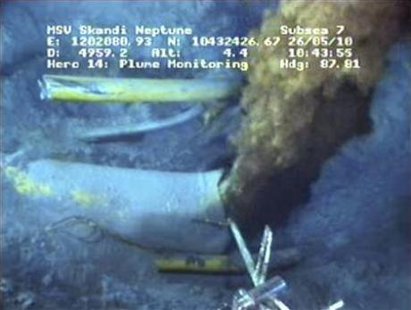 VENICE, La. (WTAQ) - Oil company BP is reporting some limited success in efforts to plug the gushing well that has spewed millions of gallons of oil into the Gulf of Mexico. BP is shoving mud into the leaking well in an effort to cap the leak in an operation called "top kill."
BP CEO Tony Hayward told NBC's "Today Show" that it's unknown whether the top kill will work, and put its chances of success at 60 to 70 percent. He added that while the operation appears to be working for now, it will be another few days before they know whether it's successful.
BP announced that the cost of the disaster so far is more than $900 million. Its stock in London has fallen about four percent.

Meanwhile, President Obama is in Louisiana for a status update on efforts to plug the leak and handle the environmental damage from the oil spill. The U.S. Geological Survey estimates the leak is sending up to a million gallons of oil into the Gulf of Mexico every day.
That makes it the worst oil spill in U.S. history, beating the Exxon Valdez disaster in 1989.