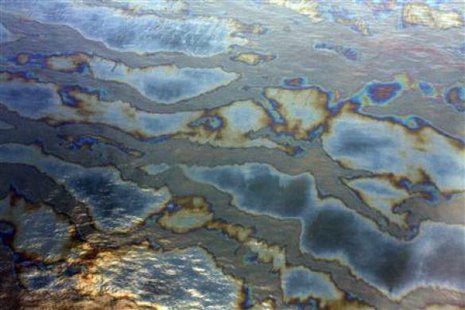 WASHINGTON D.C. (WTAQ) - BP has agreed to set up a $20 billion escrow fund to cover mounting economic damage claims from the Gulf oil disaster. That agreement came during a White House meeting between President Obama and BP executives.
Following the meeting, the President Obama said, "It's about accountability." He noted that the escrow fund is "not a cap" on BP's liability and called the BP meeting a "good start." BP has also agreed to establish a $100 million compensation fund for Gulf oil workers who've been laid off.

After the White House meeting, BP's Chairman Carl-Henric Svanberg expressed sadness and regret and said the Gulf accident should never have happened. The Deepwater Horizon oil rig exploded in the Gulf of Mexico in April, killing 11 workers.
A resulting oil gusher has caused the worst environmental crisis in U.S. history. The oil mess has prompted an economic catastrophe on the Gulf Coast.
President Obama said the crisis has devastated the local fishing and tourism industries. Henric-Svanberg also announced that the BP corporation will not pay any more dividends to shareholders this year. He rejected assertions that his company is greedy and uncaring. Henric-Svanberg said, "We care about the small people."

The President said no one aims to put BP out of business. He argued that's in everyone's interest that BP remain a "strong and viable" company.
The $20 billion compensation fund will be be administered by Ken Feinberg, the administration's overseer of the federal Troubled Asset Relief Program, or TARP.
Notably, Feinberg capped salaries for top executives at several large corporations that received government bailouts. Previously, Feinberg was the mediator who ran the 9-11 victims compensation fund.